Heard on Hurd Season Finale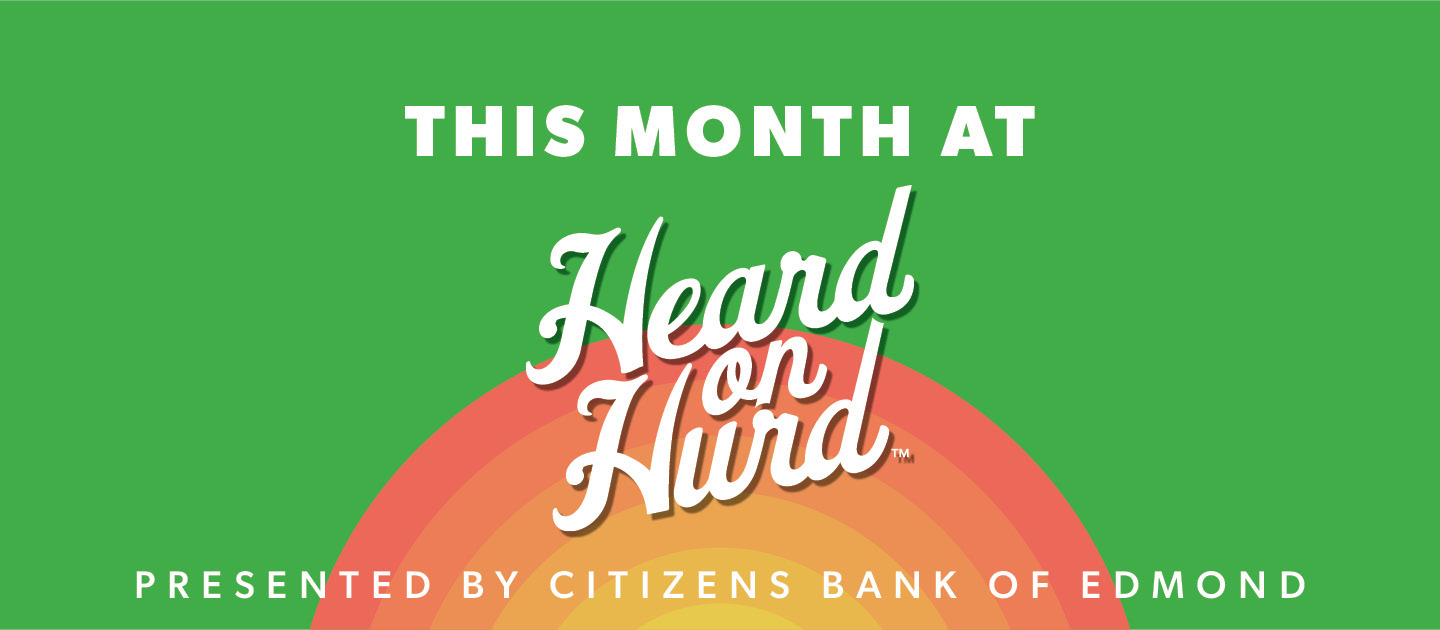 Citizens Bank of Edmond will conclude its ninth season of Heard on Hurd celebrating the Season Finale!
"It is hard to believe this Heard on Hurd season is coming to an end," said Jill Castilla, Citizens Bank of Edmond's president and CEO. "It has been such a fantastic season with wonderful vendors and musicians. This also wouldn't be possible without the support of the team at Citizens Bank and the Edmond community. We look forward to being back in 2023 to celebrate the tenth season of Heard on Hurd!"
When: Saturday, October 15, 6pm–10pm
Where: Downtown Edmond, S Broadway between First and Hurd St & Hurd St between Broadway and Littler Ave
The Heard on Hurd stage will feature Elizabeth Speegle at 6pm with her jazz-laced fusion of pop, funk and soul. At 7:20pm, Edmond-born musician Tanner Fields will take the stage. Headlining the final event is Audio Book Club, a five-piece band out of Oklahoma City who is full of energy and 80's nostalgia mixed with modern rock music. Audio Book Club will take the stage at 8:40pm.
In the Community Lobby at Citizens Bank of Edmond, attendees can meet and take photos with Maui and Moana from the Disney movie "Moana" and learn Japanese calligraphy and Origami with the Japan Outreach Initiative from UCO.
The featured nonprofit is the Alzheimer's Association – Oklahoma Chapter, who will have yard games for attendees to enjoy and will also be sharing about their upcoming Walk to End Alzheimer's on October 22. They will be set up to the right of the Heard on Hurd stage.
Make sure you bring your appetite too! We suggest stopping by Let's Do Greek, Big Biang Theory, or Split Top Dogs, to just name a few. Thanks to our incredible vendors, you'll have plenty of options to choose from.