Juneteenth at Hurd on Heard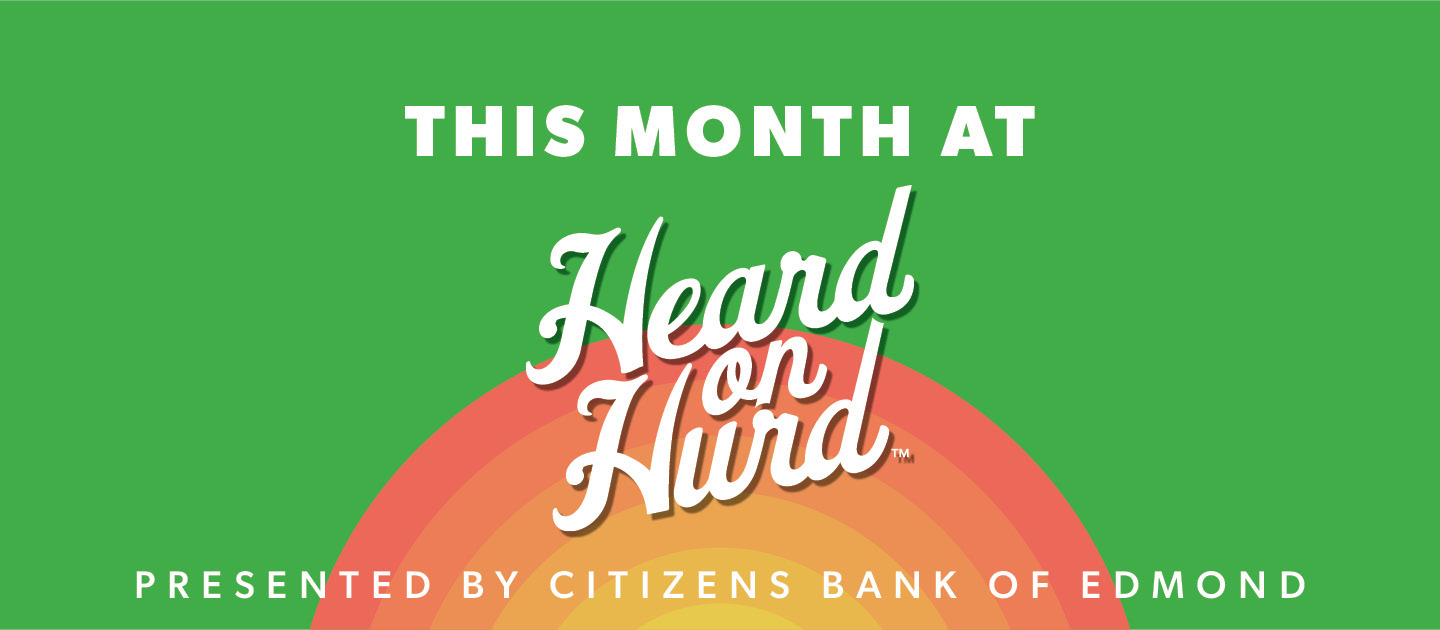 For June's Heard on Hurd we're honoring our newest National Holiday: Juneteenth. Juneteenth observes the end of slavery in the United States. Specifically, it recognizes June 19, 1865, the day when news of emancipation finally reached the last enslaved people in Galveston, Texas.
"There are several wonderful events happening across our state and metro-area this weekend to honor and celebrate Juneteenth," said Jill Castilla, president and CEO at Citizens Bank of Edmond. "Citizens Bank of Edmond is proud to support these events and we hope the celebration is felt in full for those that attend Heard on Hurd."

When: June 18th, 6 p.m. to 10 p.m.
Where: Downtown Edmond, S Broadway between First and Hurd St & Hurd St between Broadway and Littler Ave
Stop by the booth of our June featured non-profit, RestoreOKC. This incredible organization works to correct longstanding injustices and inequities in Northeast Oklahoma City, building relationships across racial and economic lines. Their redevelopment projects build up communities through a unique multi-pronged approach: housing, economic development, educational supports and job-training, all coming together to help families break cycles.
"We are honored to join the Heard on Hurd family in June and get the opportunity to celebrate Juneteenth together," said Caylee Dodson, executive director of RestoreOKC. "We are celebrating freedom and dreaming together about how we continue the fight for freedom and flourishing in all our respective communities."
Let's come together as a community to honor Juneteenth at this month's Hurd on Heard — to celebrate our progress as a nation, to acknowledge our complex history and to recognize the work we still have to do. We think appreciating the diversity of our community through music, food and togetherness is a great way to do just that.
Headlining our June musical lineup is roots music group Noah Engh Trio at 8:40 p.m. Self-described "family funk super duo" Sugar Free Allstars takes the stage at 7:20 p.m. and singer/songwriter Stephen Salewon kicks off the night at 6 p.m.
Feeling hungry? You'll want to check out our incredible slate of vendors. If you're looking for some hearty fare, Barbells and BBQ or Let's Do Greek are for you. Just looking for a little something sweet? You'll have plenty to choose from with Daisy-Mae's, Pop's Waffles, Metro Minis, Cutie Pies and Slappy's Funnel Cakes. And take a stroll to browse our retail vendors (Out of Africa Market, Dear Reverie and Violet Fig Clothing, just to name a few).
And don't worry dads, we haven't forgotten about you! Folks can celebrate their dads with us at Heard on Hurd by entering our social media contest. Post a pic of you and your dad, tag Heard on Hurd and Citizens Bank of Edmond and you will be entered to win one of five $100 gift cards.
Returning to Heard on Hurd for the first time this season are characters from Character Connection Co. In the Community Lobby of Citizens Bank of Edmond, attendees will be able to meet and take photos with Mirabel and Tiana from 6 p.m. - 8 p.m.
Heard on Hurd will continue through October on the third Saturday of each month. Each month we will come together in downtown Edmond for a family-friendly block party featuring live music from a local band, food trucks and unique vendors.
We can't wait to see you this June! Follow the Heard on Hurd social media accounts for more updates.