Spring's Citizens RiSE Pop-up is Open for Business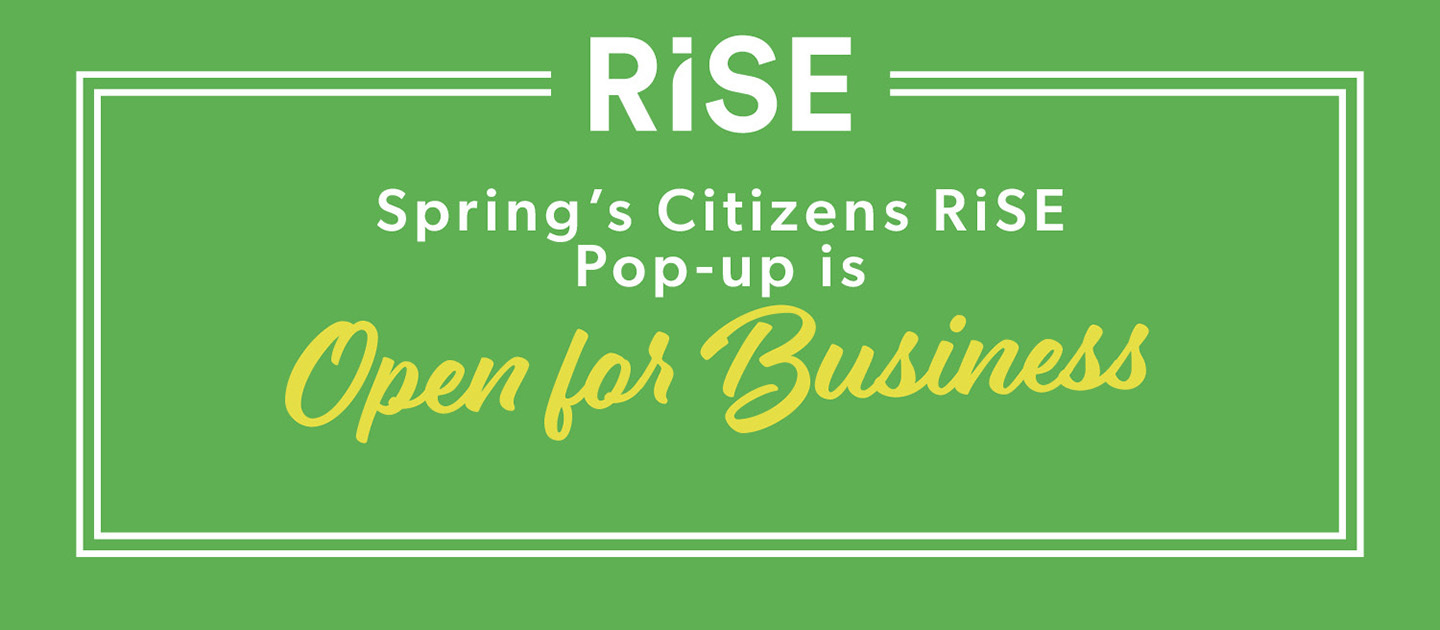 Spring has sprung and RiSE is back! RiSE, a.k.a. the Citizens Retail Incubator for the Shopkeeper Experience, brings local businesses into CBE's Edmond storefront. And for our spring session, we are welcoming NASH Engineered Fashion!
NASH Engineered Fashion was created by designer Tamara Gould and her husband Juan Aguilar. Her streetwear and athleisure collection is inspired by her great-great-grandfather, Lewis H. Nash, who was an engineer. These comfy, multiuse items are suitable for everything from athletic events to brunch plans. Both Gould and Juan are graduates of the Savannah College of Art and Design.
RiSE is a unique chance for Oklahoma entrepreneurs to explore their brick-and-mortar retail potential in downtown Edmond. For the low program fee of $50 a month, shops take up residence in our own Citizens Bank of Edmond building at 18 S. Broadway.
"What a full circle moment for NASH and Citizens Bank of Edmond," said Whitney Randall, CBE Senior Vice President, Commercial Lender. "The owner, Tamra Gould, opened her first savings account with us and now we have the honor to work with her on expanding her business. This is truly community banking. We are excited to be a small part in NASH's journey.
The program, created in partnership with the Independent Shopkeepers Association (ISA), provides other great benefits including a dedicated desk at Vault 405, the first co-working space in Edmond, as well as a one-year membership with ISA.
"We're thrilled to see NASH Engineered Fashion move into RiSE. The program has evolved so much in the past two years thanks to Citizens Bank of Edmond's desire to support new entrepreneurs and I know NASH will be an amazing fit for this incubator," said Cléo Nash, Executive Director of the Independent Shopkeepers Association. "Their mission and business model is a perfect example of how unique and special our local shop community is in Oklahoma. Thanks to RiSE and this partnership with Citizens Bank of Edmond, we get to play a role in fostering a healthier business climate for aspiring shop owners and help small businesses like NASH become a permanent fixture of our business community."
The RiSE Spring Round shopkeeper will be in residence May and June followed by the Summer Round for August and September.
We hope you stop by Edmond periodically and check out all that our RiSE community has to offer. We love when you shop local and bank local, too!