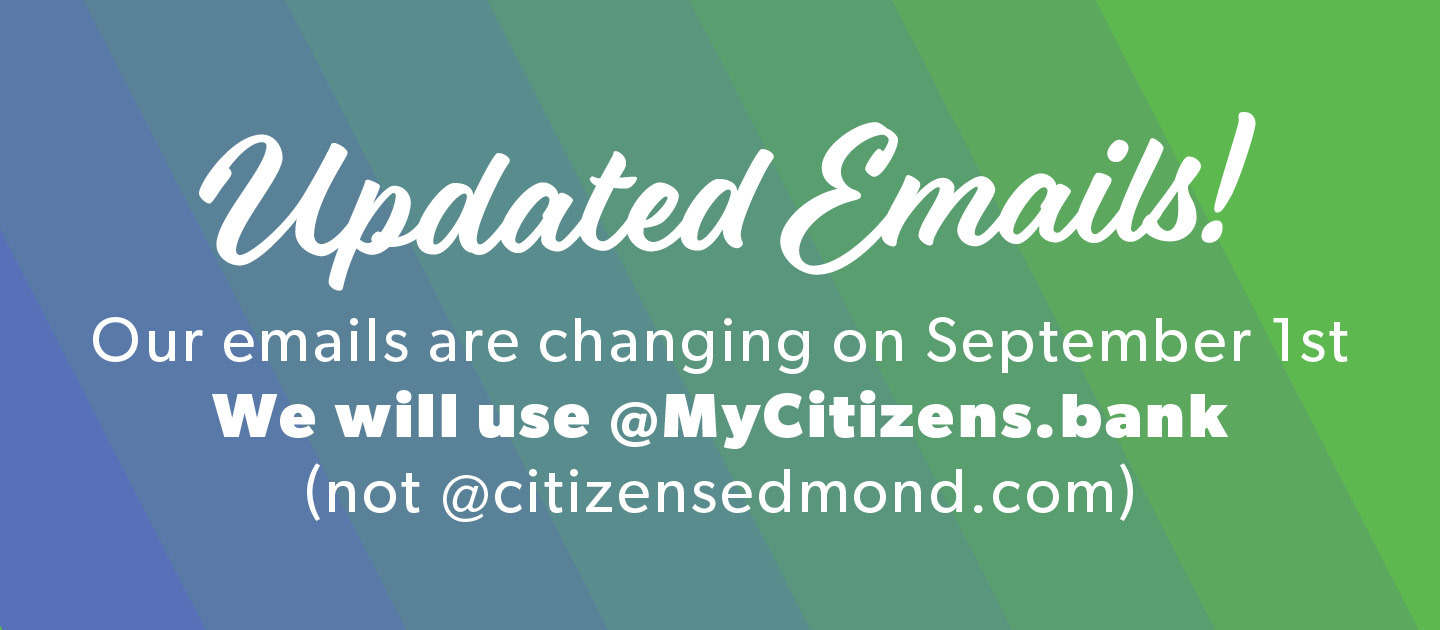 CBE Customer,
We have exciting news! As you may know, the internet top-level domain for the banking community is .bank. The .bank domain is a trusted, verified, more secure and easily identifiable location on the internet for financial companies and the customers we serve. Several months ago, we implemented .bank for our banking website: mycitizens.bank.
Our next step is to update our employee email addresses to align with our website domain. This update is another way to show our commitment to keeping our customers, data, and employees secure. Effective September 1, 2022, all Citizens Bank employee email addresses will end with @mycitizens.bank – For example:
You currently communicate with John Doe: john@citizensedmond.com
John's new updated email address will be: jdoe@mycitizens.bank
Through this change, we believe Citizens Bank of Edmond can offer you the enhanced level of service and security you deserve. We welcome the opportunity to be of service to you. Our knowledgeable team is ready to assist you at info@mycitizens.bank.
Sincerely,
Your team at CBE