We're Turning 121! April Heard on Hurd is a Birthday Celebration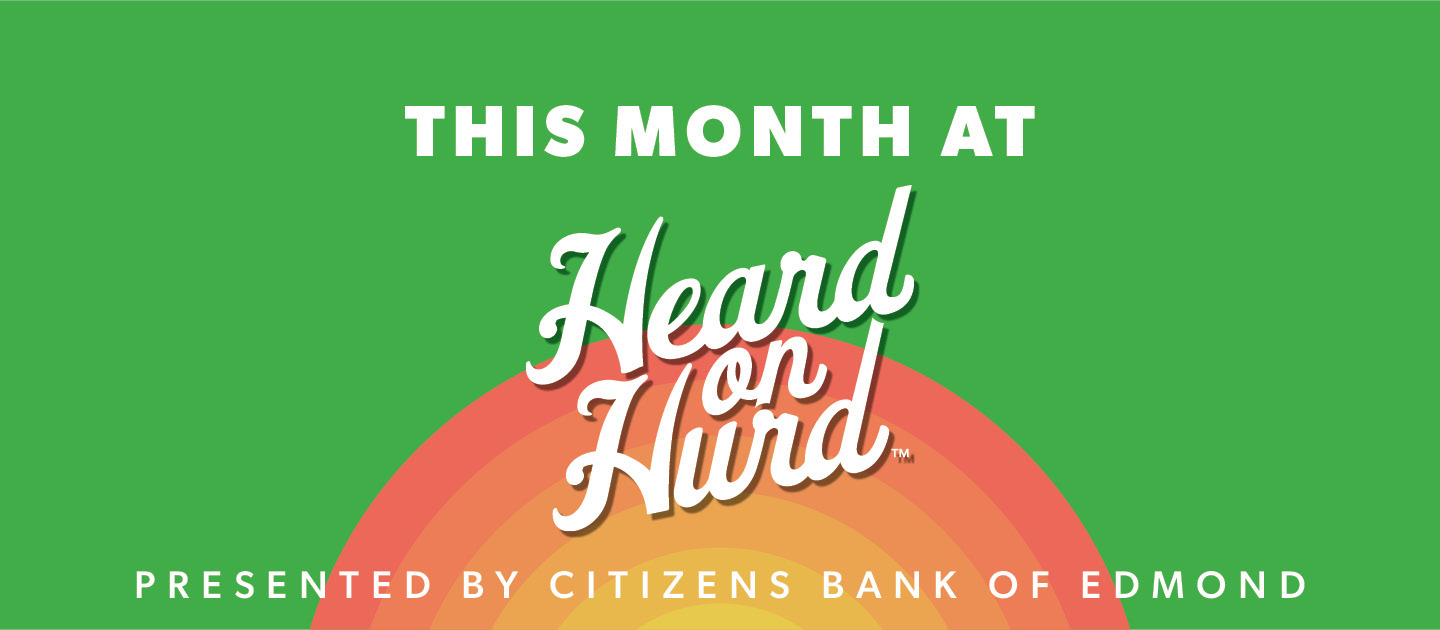 Our second Heard on Hurd event of the season is on the horizon, and this month it's something super special: it's our birthday! Citizens Bank of Edmond is celebrating 121 years this month. Join us in downtown Edmond for a super special monthly festival takin' it to the streets on April 16.
"Our April Heard on Hurd will be a celebration of not only the Bank's birthday," said our President and CEO Jill Castilla, "but of the growth and success our community has seen and continues to strive towards."
When: April 16, 6 p.m. to 10 p.m.
Where: Downtown Edmond, S Broadway between First and Hurd St & Hurd St between Broadway and Littler Ave
You won't be disappointed by this music line-up: Josh Fudge, 19-year-old instrumentalist, singer and songwriter from OKC, is headlining, taking the stage at 8 p.m. Pop band Cruz plays at 7 p.m. and folk and blues singer songwriter Levi Parham kicks off the evening at 6 p.m.
And get excited for our diverse slate of vendors. Try food of all flavors with hand-pulled noodles from Big Biange Theory, wood-fired pizza from Oak City Pizza and jerk chicken from Jamaican Thunder (just to name a few). Pop-up shop vendors include jewelry shop Hitch by Bille, Dallas Designs clothing boutique and many more. And the April featured non-profit is Edmond Public Library.
If you can't make it this month, don't worry! You can join us on the third Saturday evening of each month in downtown Edmond through October 2022. Each month we will come together for a family-friendly block party featuring live music from a local band, food trucks and unique vendors.
Follow the Heard on Hurd social media accounts for more updates. We look forward to celebrating Edmond with you!