We've Got Supporting our Community Down to a Fine Art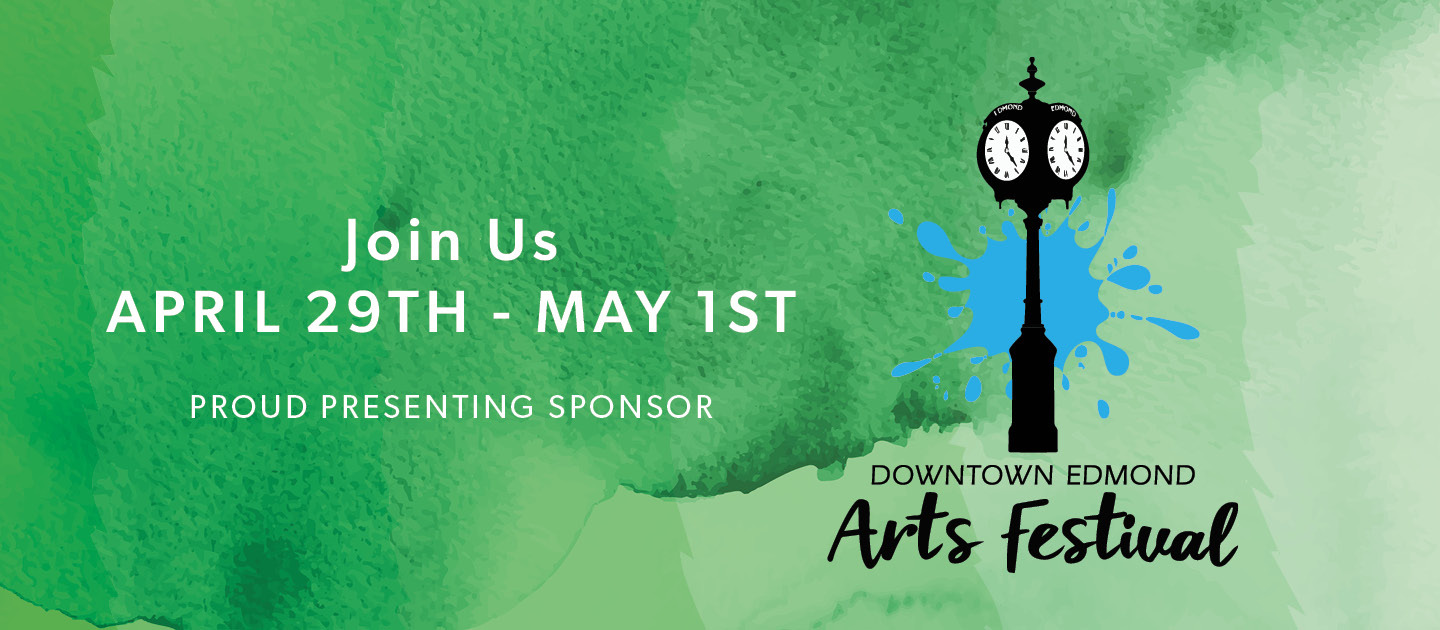 Citizens Bank of Edmond loves doing our part to support the arts in our community, so we're back as a headlining sponsor of Downtown Edmond Arts Festival for our second year! Led by the Downtown Edmond Business Association, we are happy to be part of this special event.
Join us Friday, April 29th through Sunday, May 1st as local artists set up shop all along downtown Edmond. Check out the map of the festival here to plan your visit.
Over 140 artists will be exhibiting and selling their work. Tour booths of paintings, sculpture, jewelry, pottery and more. From custom cartoons by Jon Jahraus, fine art paintings and prints by Madison Elaine, all the way to handcrafted children's toys by Bullseye Bows there will be plenty of options to browse. You can also try delicious festival food and fun activities for kids and listen to live musical entertainment.
Citizens Customers: Please be aware that during the festival, access to the bank parking, curbside, and our lobby will be limited. To access our bank, please use our customer parking lot directly east of the bank. You can also use our drive-thru throughout the weekend. Please contact us at 405-341-6650 with any questions you may have.
We can't wait to see you there! Don't forget: the festival is free, so bring your whole crew. And if you'd like to do more than just attend, you can still sign up to be a volunteer here.
Follow Downtown Edmond Arts Fest on Facebook for more updates!